Rhodes Mark II Stage 73 (1982)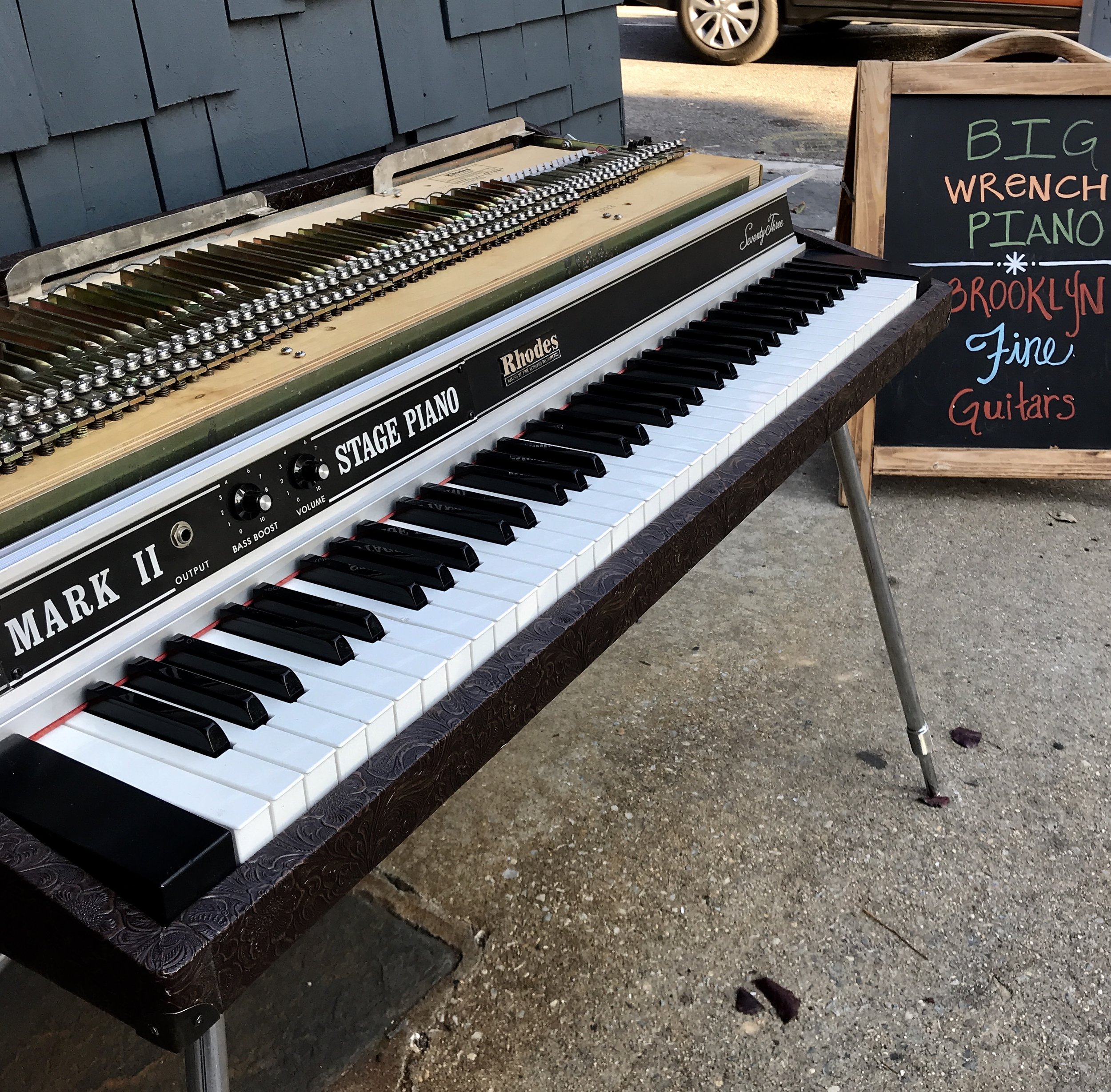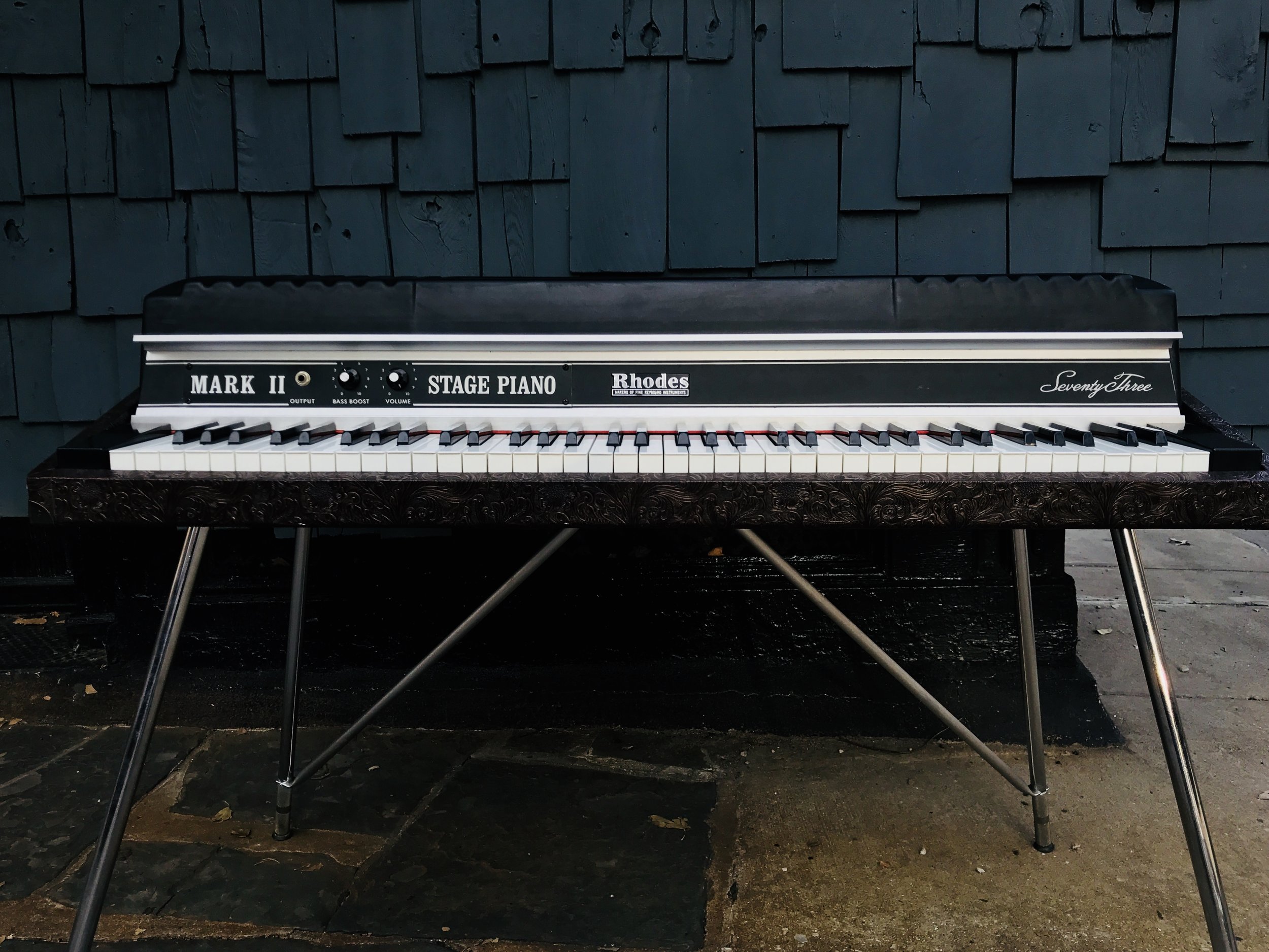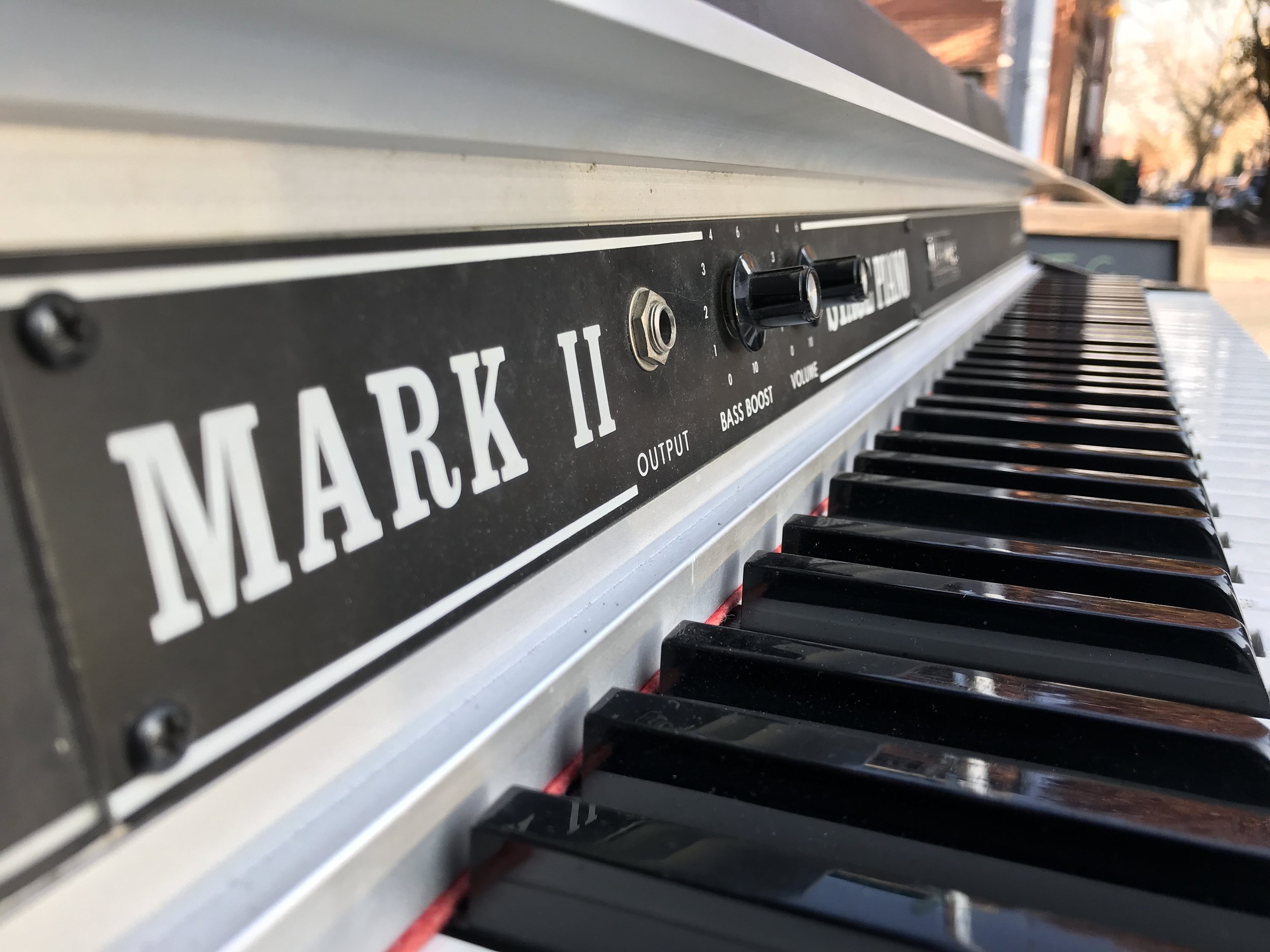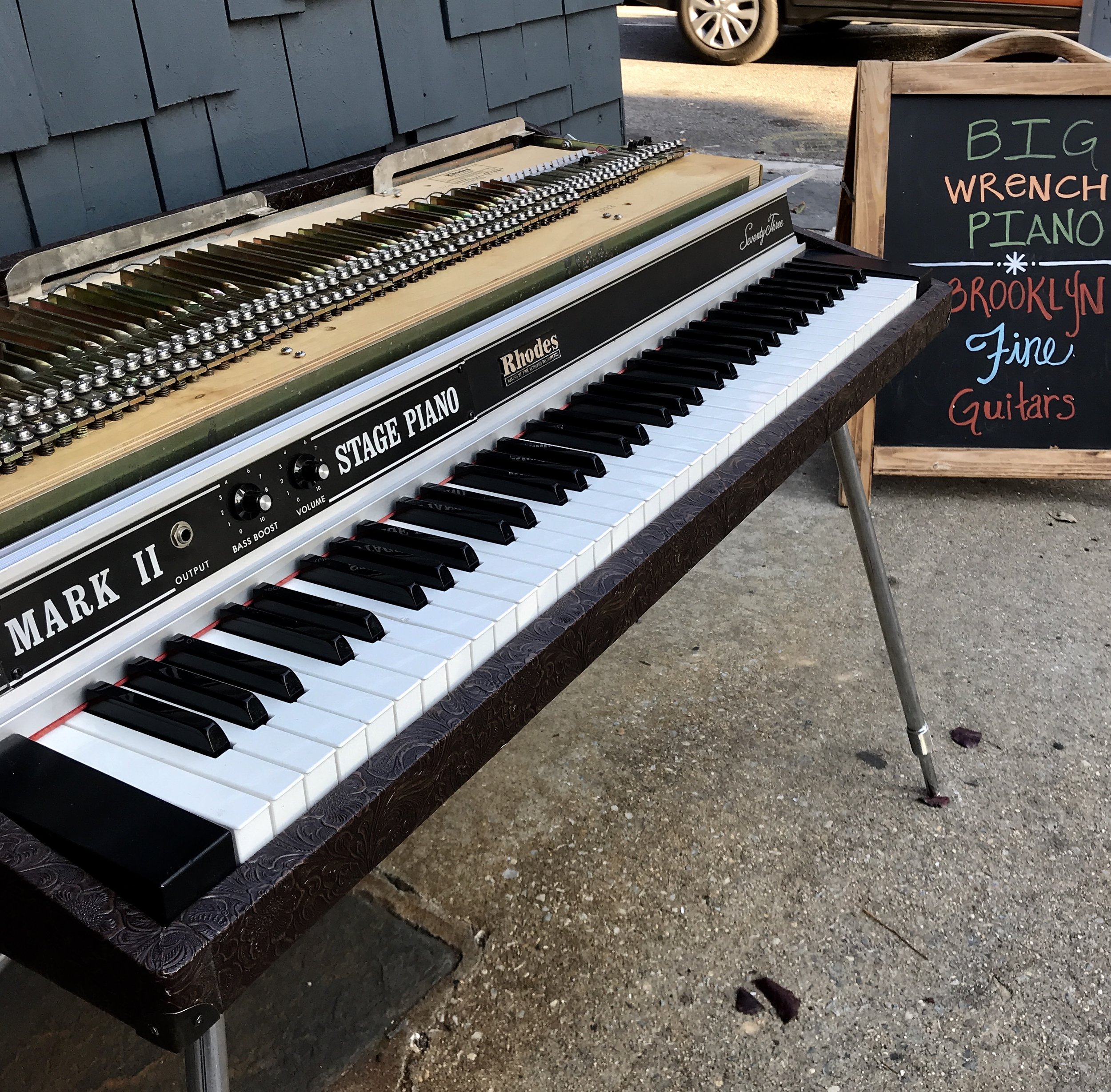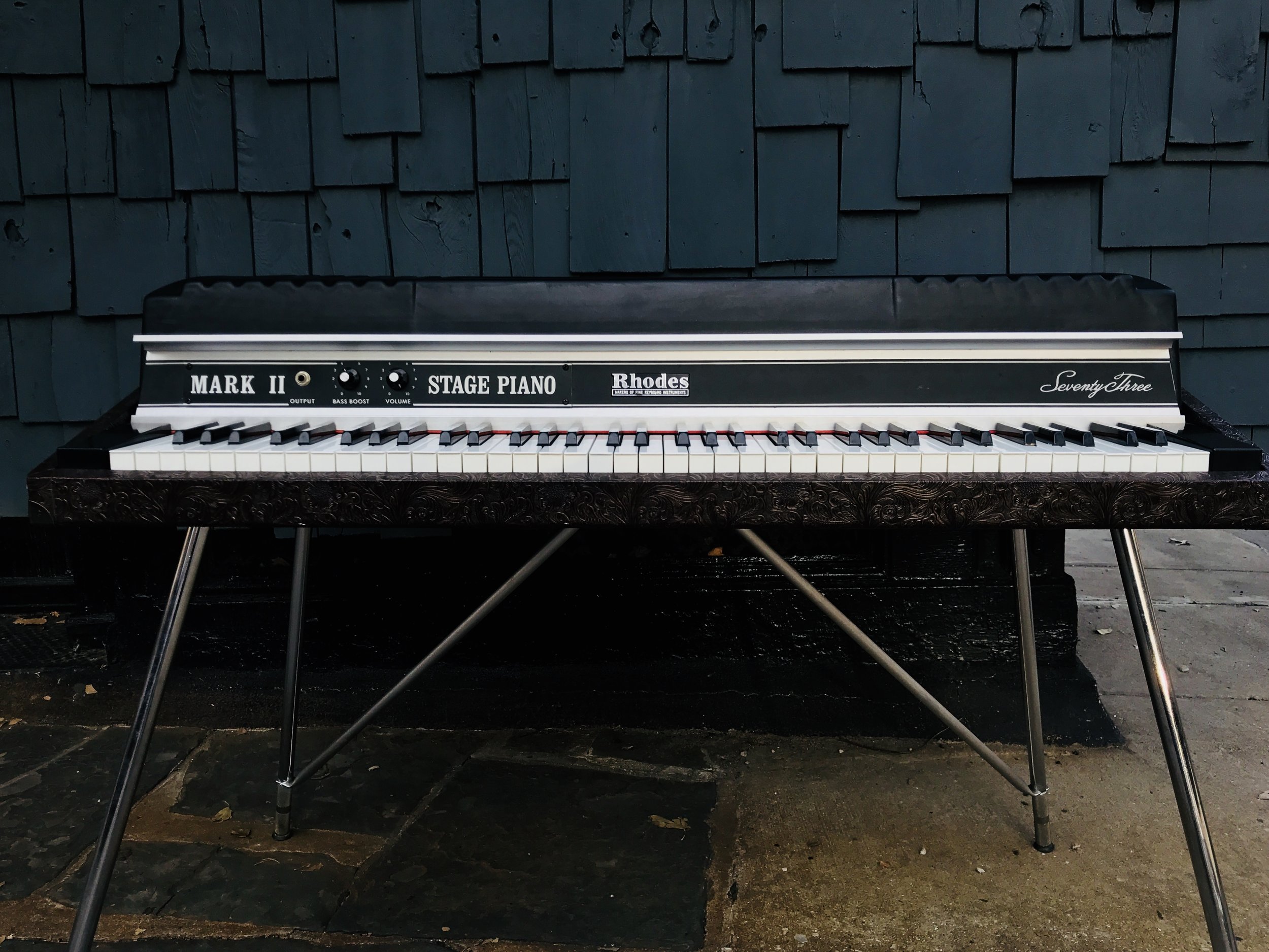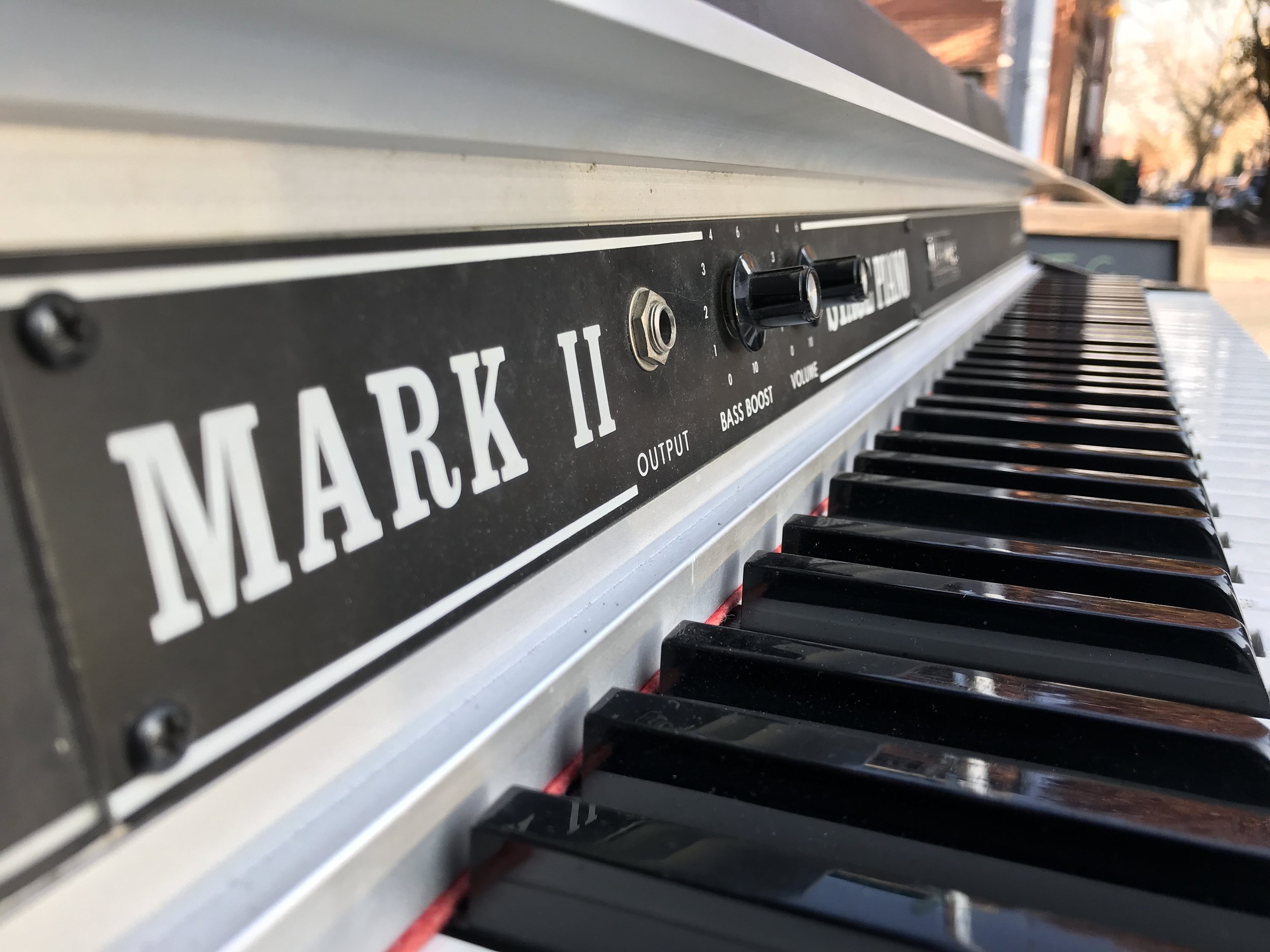 sold out
Rhodes Mark II Stage 73 (1982)
Dark and dirty yet clean and precise, custom Tolex-ed for a brown western look with antiqued corners. Rebuilt with new damper felt, key pedestal felt, hammer tips and screws and grommets. Tuned and voiced for consistency, this is a big shop favorite. The Mark II features, built into the key pedestal, a variant of the "Marcel Curve" or miracle mod that can help make many Fender Rhodes pianos feel lighter and faster. Includes new sustain pedal (not pictured).
$2650 with top case (leg and pedal storage) in original black Tolex (as is).
Add $350 with top case re-Tolexed in western brown with added hardware to match piano case.
Twelve month warranty on all parts except the tines. Please note, the Fender Twin Reverb amplifier in some of the pictures is not included.